Learn from these influential retail loss prevention leaders and visionaries
Tony D'Onofrio is the CEO of the advisory group TD Insights. Globally he is recognized as a social media influencer in retail, security, and emerging technologies. He is listed as a top 100 Global Retail Influencer of 2023, publishes regularly on multiple global platforms, has a weekly podcast with the Loss Prevention Research Council, and presents futurist retail trends regularly through webinars and global presentations regularly. His career has included executive roles in both security and information technologies companies including NCR, Sensormatic, and Prosegur Global Retail where he recently was the CEO and Managing Director. He is a graduate of Case Western Reserve University (BA) and Cleveland State University (MBA). His industry thought leadership activities are summarized at tonydonofrio.com.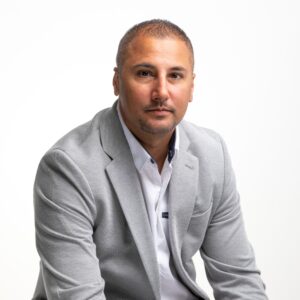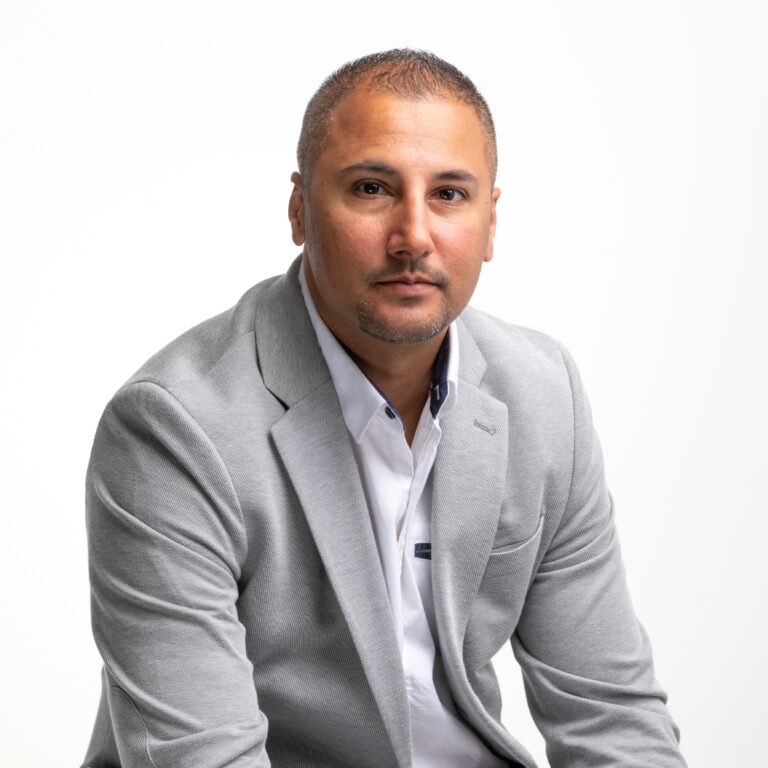 Director, Asset Protection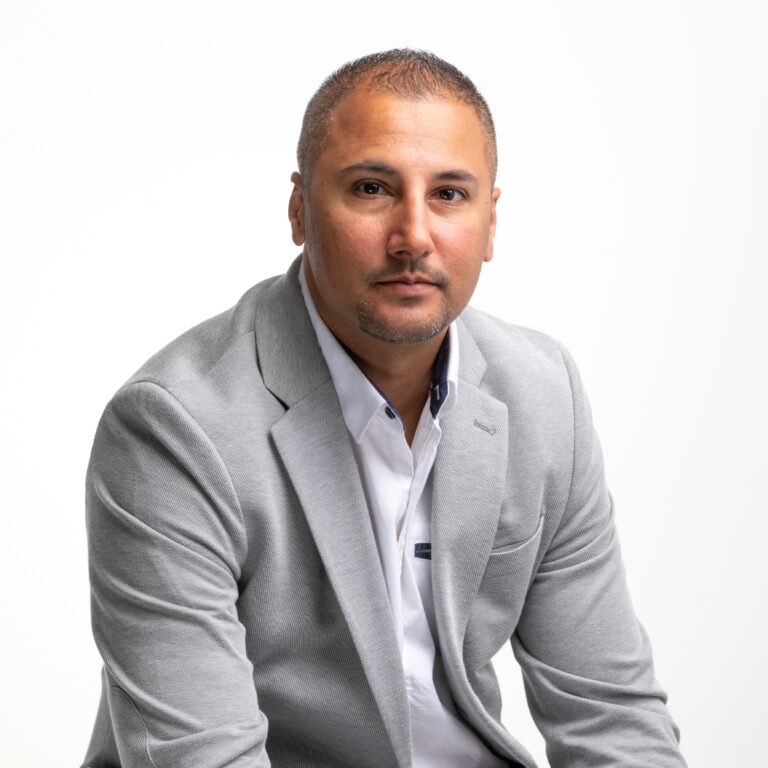 Director, Asset Protection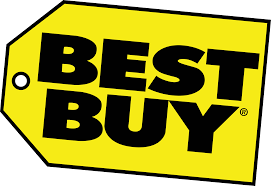 Dave has a breadth of experience spanning over 15 years in loss prevention and more than 20 years with Best Buy Canada.  He has held field roles as a district loss prevention manager, then regional loss prevention manager, before moving to the company's corporate headquarters as manager of inventory control, distribution service centre asset protection, and was recently leading the Profit Protection and Ecommerce Fraud Operations team and is now Director, Asset Protection.
Dave leads teams across the country under the loss prevention umbrella that is split into five verticals, each with a defined customer purpose, including operational inventory control, ecommerce fraud operations, web lost shipments fraud, web returns and defective returns fraud, and chargeback recovery.
He is responsible for developing programs and processes for the detection and prevention of online fraud losses, as well as manages inventory control processes, audits, and systemic tools to reduce losses specific to Best Buy Canada.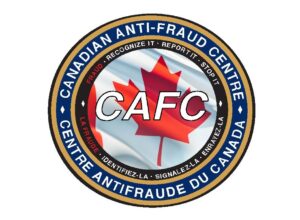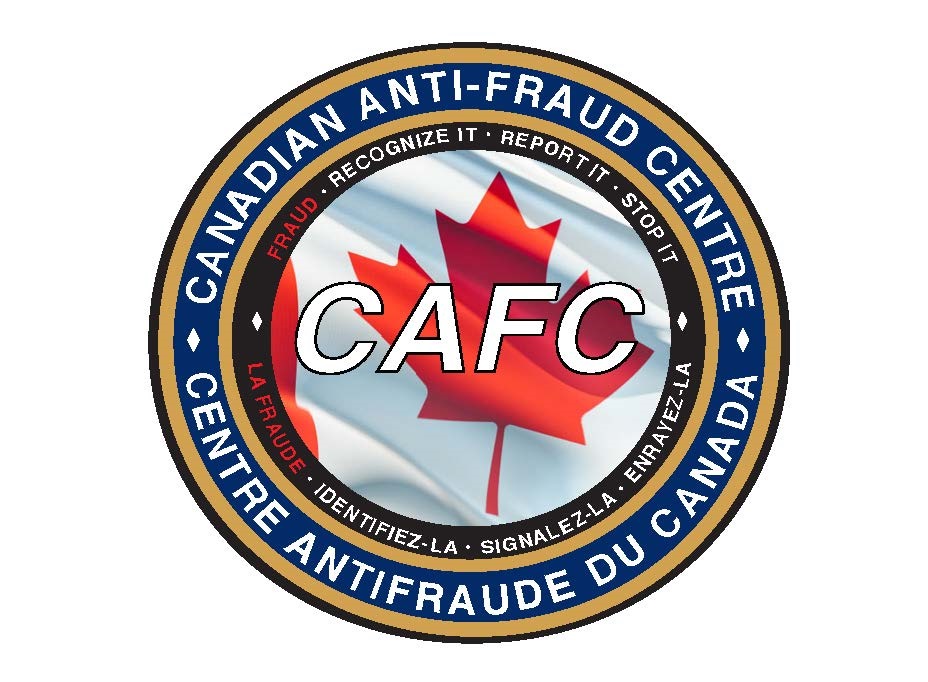 Canadian Anti Fraud Centre and OPP
Detective Constable John Armit, has been a member of the Ontario Provincial Police (OPP) for 22 years.  John has worked in general investigative duties, major crime, traffic services and as a Community Service & Media Officer.  In 2015, John began working in his current position with the OPP's Anti-Rackets Branch (ARB), investigating economic crimes and political corruption.  In May 2021, John began an 18 month secondment with the Canadian Anti-Fraud Centre (CAFC) as a Detective Sergeant working as a law enforcement Liaison Officer nationally and internationally.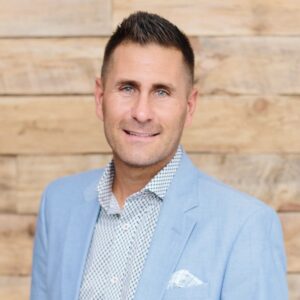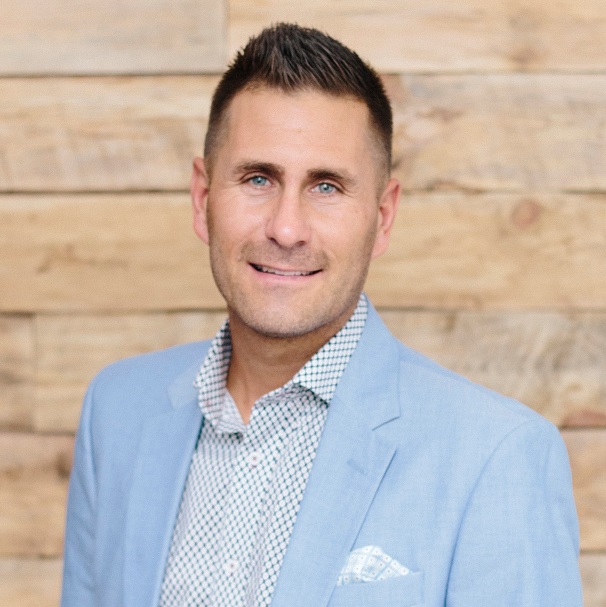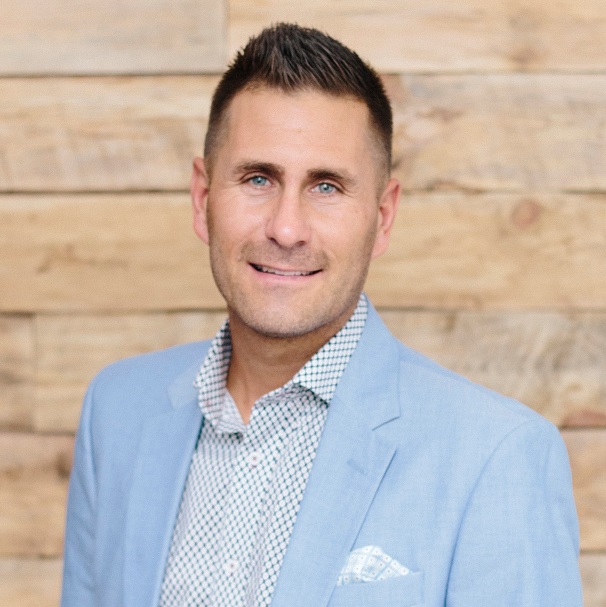 Vice President, National Accounts & Community Engagement
GardaWorld – Security Services
Chair I Toronto Crime Stoppers
With nearly three decades in the Corporate Security Industry, Sean is a true security afficionado and has been recognized globally for his industry achievements. Sean joined GardaWorld in March 2021 where is currently the Vice President, National Accounts & Community Engagement for Canada and prior to that he spent 15years leading Circle K's Central Canada Loss Prevention Department, while also providing support to their Western Canada Business Unit.
Sean graduated from the Seneca College Law Enforcement Program with Honours and holds two separate certificates on Leadership and Management from Queens University. He has attained certifications as a Crime Prevention Through Crime Prevention (CPTED) Level 2 Practitioner, Situation Awareness Specialist Advanced Practitioner and achieved the designation of International Crime Prevention Specialist. Sean is also a current associate member of the Canadian Association of Chiefs of Police.
A dedicated Community Safety Advocate, in 2002 Sean joined the Toronto Crime Stoppers volunteer Board of Directors, where he is currently the program's Chair. In addition, he serves as the President-Elect for the International Society of Crime Prevention Practitioners association, which provides crime prevention training on a global level. Expanding on his volunteer commitment, he answered the call to be part of the security organizing committee for the 2017 INVICTUS Games that were held in Toronto, Canada.
As a direct result of Sean's Involvement and dedication to community safety he has received several prestigious accolades; most notably the Key to the City of Baton Rouge for his Hurricane Katrina Relief Efforts in 2005, two OPP Commissioner's Commendations for Crime Prevention in 2010/2011, his selection as the 2013 Canadian Security Magazine's Security Director of the Year and the 2016 Mission 500 Humanitarian Award (the first Canadian to achieve this honor). In 2019, Sean was selected by Security Magazine as one of the Most Influential People in Security and also received the 2019 Community Leader Award from Canadian Security Magazine. In 2021, he was a nominee for the Ontario Premier's Award; while In 2022, Sean was once again recognized on the international stage, being ranked #1 globally by IFSEC Global "Top Influencers" for the Commercial Security-End Users Category; awarded the Sovereign's Medal for Volunteers by the Governor General of Canada and most recently he was awarded the OSPA Lifetime Achievement Award.
Sean's innovative vision has been the focus of Harvard University's School of Business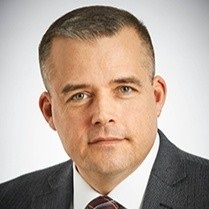 Head of Loss Prevention and Occupational Health & Safety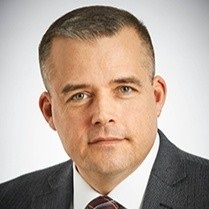 Head of Loss Prevention and Occupational Health & Safety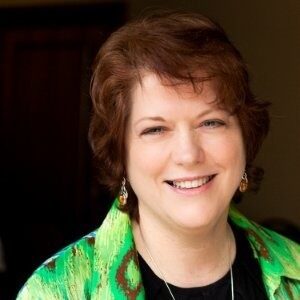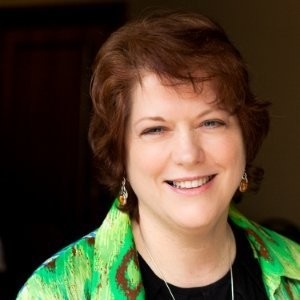 Asset Protection Leader Canada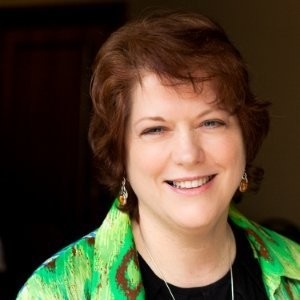 Asset Protection Leader Canada
Gwendolyn is a seasoned professional with over 24 years of experience in management and operations in the Asset Protection corporate world. She has a proven track record of impacting and shaping processes, resulting in enhanced financial contribution to the companies she has worked for. For 21 years, she has been involved in internal investigations, workplace violence prevention, and facilitated training on loss prevention, harassment, and violent crime.
Gwendolyn's expertise in conflict resolution and mediation has been recognized by her certification in these areas from the Justices, making her a valuable asset to any team she works with.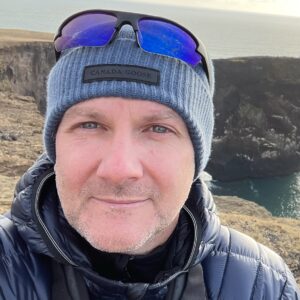 Senior Director, Security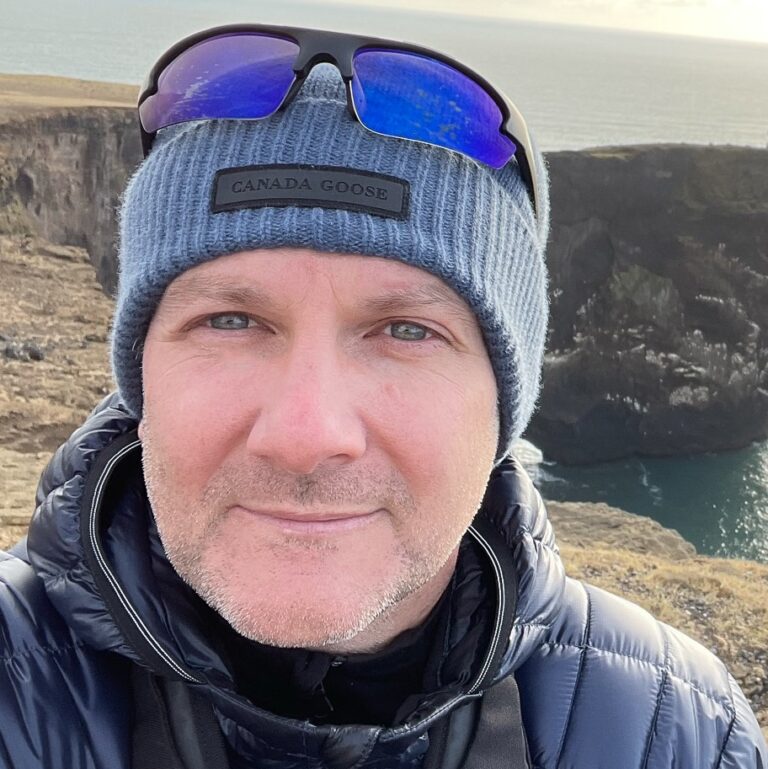 Senior Director, Security
Harris Silver served as an Infantry Officer with the Canadian Forces, with several operational tours in the Balkans and the Middle East, as well as providing support to domestic operations supporting the civil authorities.
He conducted the disarmament of former Mujahedeen fighters for the United Nations in Afghanistan, supported the security and electoral operations of the 2005 and 2009 Afghanistan elections, and was a counter-narcotics adviser for the Poppy Elimination Programme in Kandahar.
Harris established the High-Risk program at the Canadian Broadcasting Corporation, providing risk assessment, training, contingency planning and crisis management for media operations, including the Sochi and Rio Olympics, as well as news assignments to covering the Arab Spring, conflicts in Syria, Libya, and the Ebola outbreak in Liberia and Sierra Leone. Most recently, he stood up the security program at Canada Goose to enable growth and expansion of the brand globally.
He is a board-certified security professional holding the Certified Protection Professional Designation (CPP) from ASIS, and the Canadian Risk Management (CRM) Designation.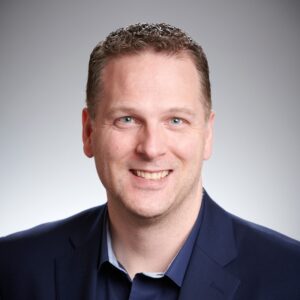 Director of Loss Prevention
Rexall Pharmacy Group Ltd.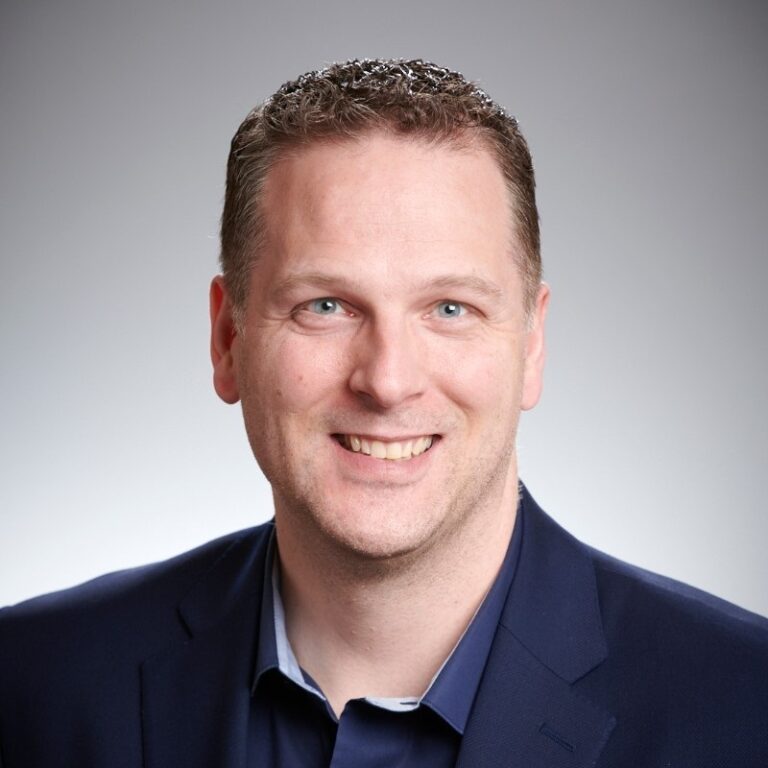 Director of Loss Prevention
With close to 20 years of progressive experience in the LP/AP world, Daryl believes that Innovation, Technology and Education are the foundation for success in our challenging field.
Daryl sees a strong correlation between employee engagement, data capture and data usage that can form the basis of business cases when leveraged.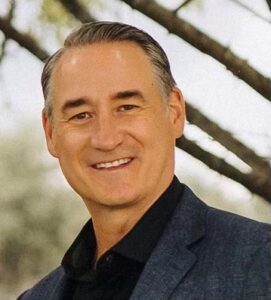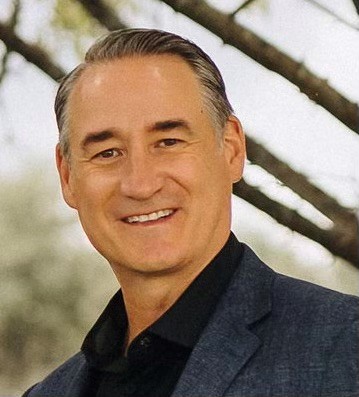 National Director of Asset Protection and Health & Safety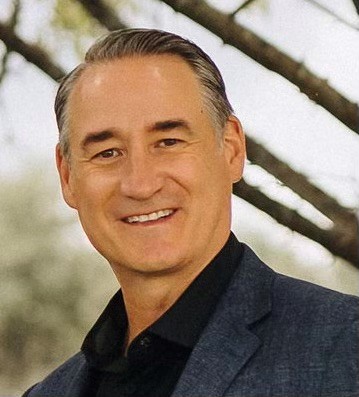 National Director of Asset Protection and Health & Safety
With over 30 years in the Loss Prevention and Health & Safety Industry, Paul Trickett has had the opportunity to work within various retail chains, such as Sears, Home Depot, Walmart, Target, TJX and currently Staples where he is the National Director of Asset Protection and health & Safety. Paul currently supports and co-chairs the RCC LP Advisory Committee, focussed on working together with his peers to support initiatives, advocate for change and improve how we protect our workforce and organizations.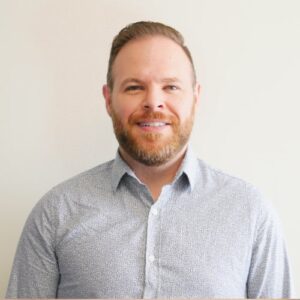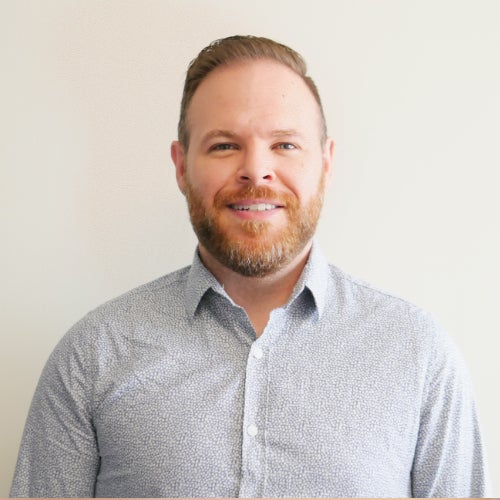 National Scheduling and Operational Systems Manager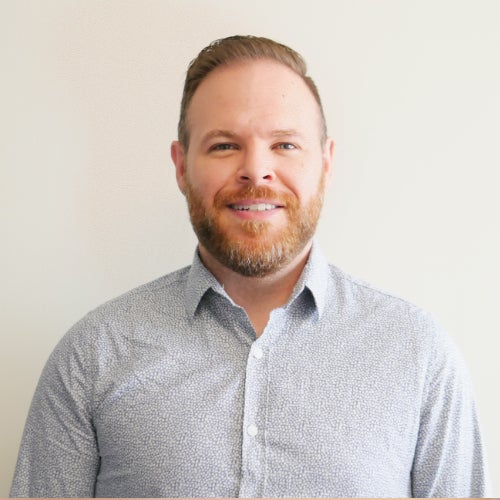 National Scheduling and Operational Systems Manager
Michael built, trains and manages a department that assists the management team to lead, organize, and schedule employees. Michael is the main point of contact for some of Blackbird's largest clients and works to customize and personalize schedules, billing rates, and coverage for each site. This involves an intrinsic understanding of each of our client's needs, the strengths of our personnel, and selection of the set of security guards that would work best for any given location.
Blackbird Security never stops working for our clients, and Michael has taken this to heart. Our clients express great satisfaction with Michael as he has a natural ability to interpret requests from other departments and decide on a required response in accordance with established operational procedures, site specifications, and client preferences. Michael is highly proficient in the use of TrackTik software, fmpilot2 and Auror, as well as security vernacular, allowing him to be proficient in his communication with our clients and staff members. Michael works closely with many departments, from payroll to operations to regional/district management to our reporting department, providing guidance and training in many aspects. He has received accolades from a great deal of our clients and employees who have commended him for his scheduling proficiency, professional communication, and comprehensive knowledge of the company's services.
Michael also holds a BST and AST security license and has accumulated a lot of experience working in most aspects of security, such as event security, uniform guard, tactical, elite and LPO security.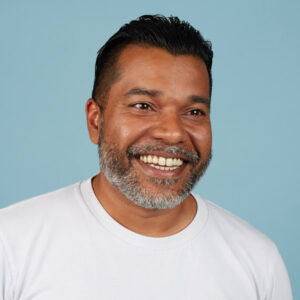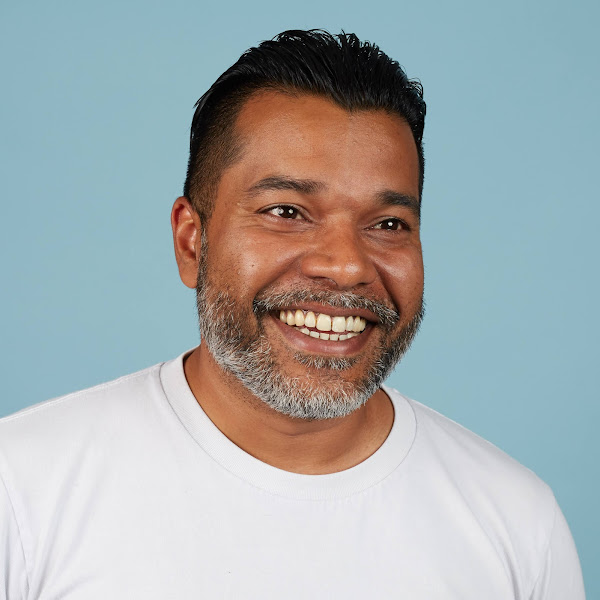 Principal Architect. Google Cloud Retail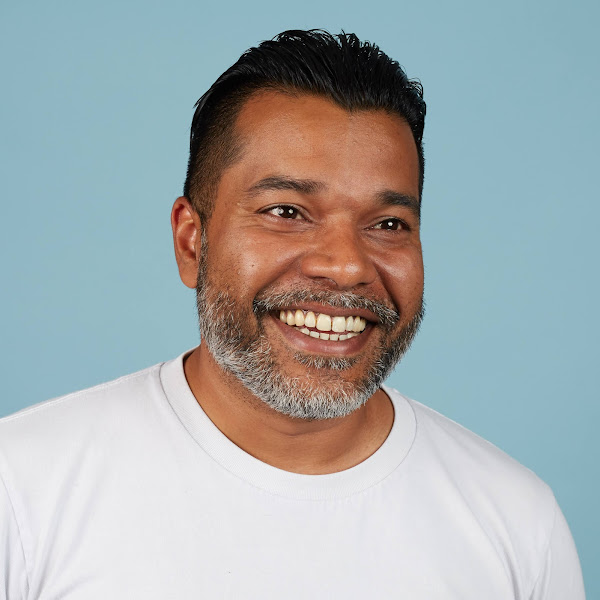 Principal Architect. Google Cloud Retail
Arun is an avid lover of all things retail, having worked in the industry for the majority of his career. Currently he is a Principal Architect in Google Cloud's Retail vertical, where he helps customers adopt Google products and practices. Prior to Google, Arun helped Aldo through its first digital store transformation and most recently at Staples Canada where he was the Sr. Director of Store Technology & Services. Arun strongly believes in building modern, secure and scalable practices which help improve associate and employee experiences.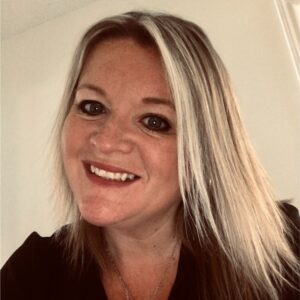 Senior Asset Protection Manager, Canada,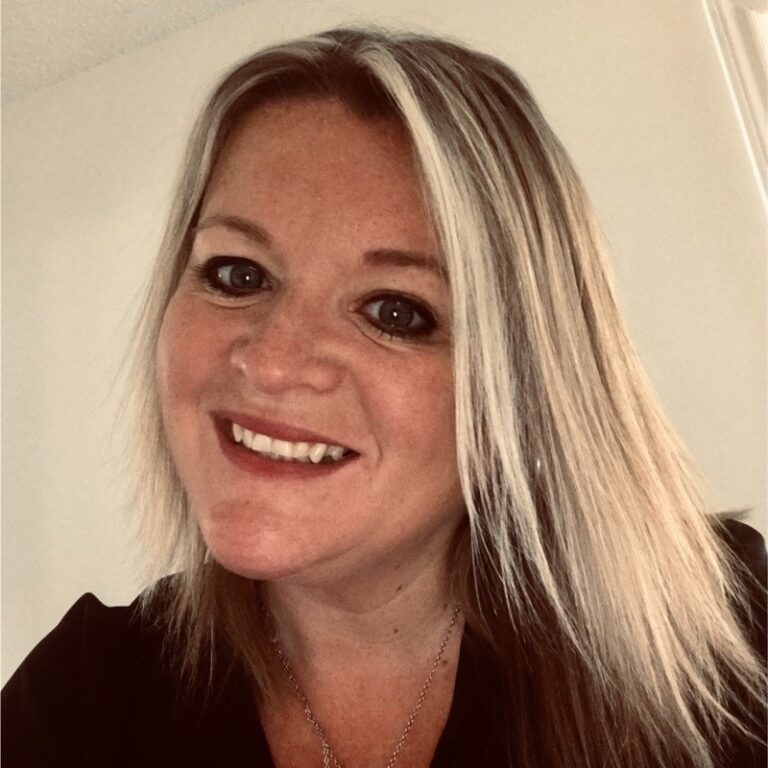 Senior Asset Protection Manager, Canada,
Maxine has over 30 years experience working in retail and has had the opportunity to work for both Canadian and US retailers such as Eaton's, Sears, Old Navy and most recently Carter's. For many of those years she has worked within Asset Protection and most recently within Human Resources. Maxine is a certified instructor for Situational Leadership, Certified Forensic Interviewer and a trusted advisor on building and managing diverse and effective teams. As a previous Senior Human Resources Manager she brings a creative perspective on how we can lead our AP teams differently in this ever changing retail environment.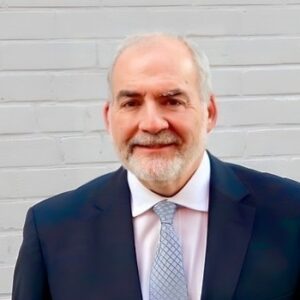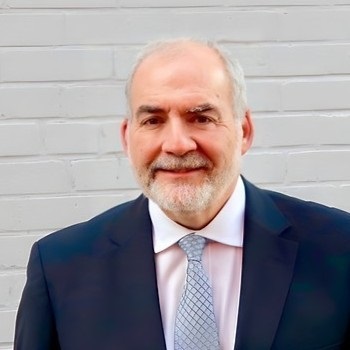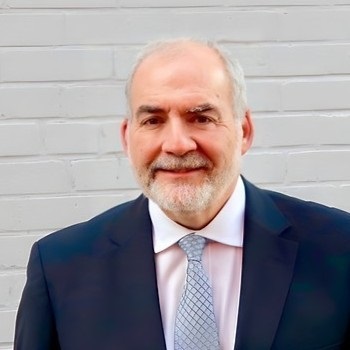 Lorne M. Lipkus is a founding partner in the Toronto, Ontario, law firm of Lipkus Law LLP. He practices
throughout Canada, at the border and online in the area of intellectual property litigation with a principal
focus on protecting the intellectual property and the intellectual capital of his clients. His personal
engagement with his clients enables him to customize end-to-end proactive and defensive solutions to
combat the piracy, theft, and counterfeiting of his client's property. In addition to strategic defensive
work, he actively litigates all manner of anti-counterfeiting cases (copyrights, trademarks, and industrial
designs), cases involving theft of confidential information, trade secrets, corporate opportunities, and
tangible property, by former employees, competitors, or others, as well as computer and other fraud
and abuse.
Lorne's success is largely attributable to his extensive experience obtaining and enforcing extraordinary
remedies including, Anton Piller Orders, Preservation Orders, injunctions, and other declaratory relief.
In addition to civil litigation, he has a proven track record working with law enforcement, customs, and
other professionals. He regularly assists law enforcement in securing information and evidence
necessary to obtain a criminal search warrant. He coordinates and secures the resources necessary to
execute criminal search warrants; coordinates multi-country investigations and enforcements; deals
with all aspects of anti-counterfeiting border enforcement; consults with respect to comprehensive
brand protection programs to be implemented or already existing, both domestic and international; and
creates multi-platform training programs designed and utilized by industry, government and law
enforcement. Mr. Lipkus has had considerable experience in coordinating all aspects of enforcement
issues involving Canadian legislation impacting on counterfeiting/pirating activities including the
Copyright Act, Trademarks Act, Patent Act, Industrial Design Act, the Radiocommunication Act as well
as Criminal Code offenses and the Combating Counterfeit Products Act.
In addition to his litigation team, Lorne has also developed an extensive and effective network of
professionals, including expert forensic investigators, computer forensic specialists, e-discovery
professionals and others, to ensure the appropriate resources can be utilized quickly and costeffectively
for the benefit of his clients.
Mr. Lipkus oversees the maintenance of information on the service of over 10,000 Anton Piller Orders,
preservation orders, cease and desist letters, separate actions, investigations, and law enforcement
seizures across Canada and online. He is also actively involved in computer, domain name and internet
issues relating to anti-piracy\counterfeiting enforcement.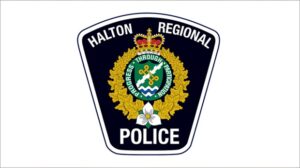 Halton Regional Police Service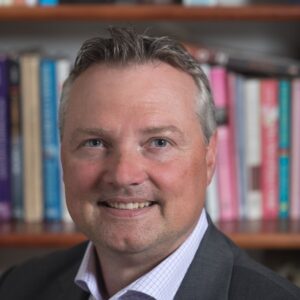 Partner, Cybersecurity - Cyber Response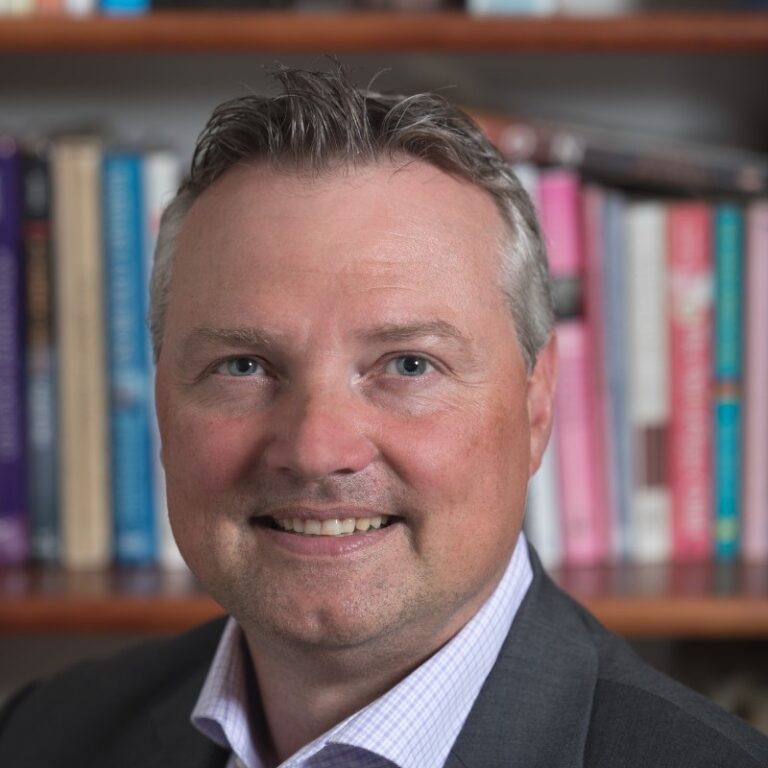 Partner, Cybersecurity - Cyber Response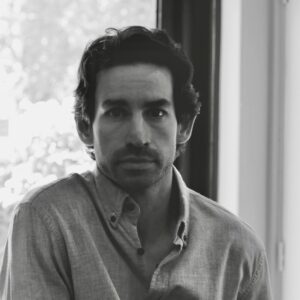 Lead Director, Asset Protection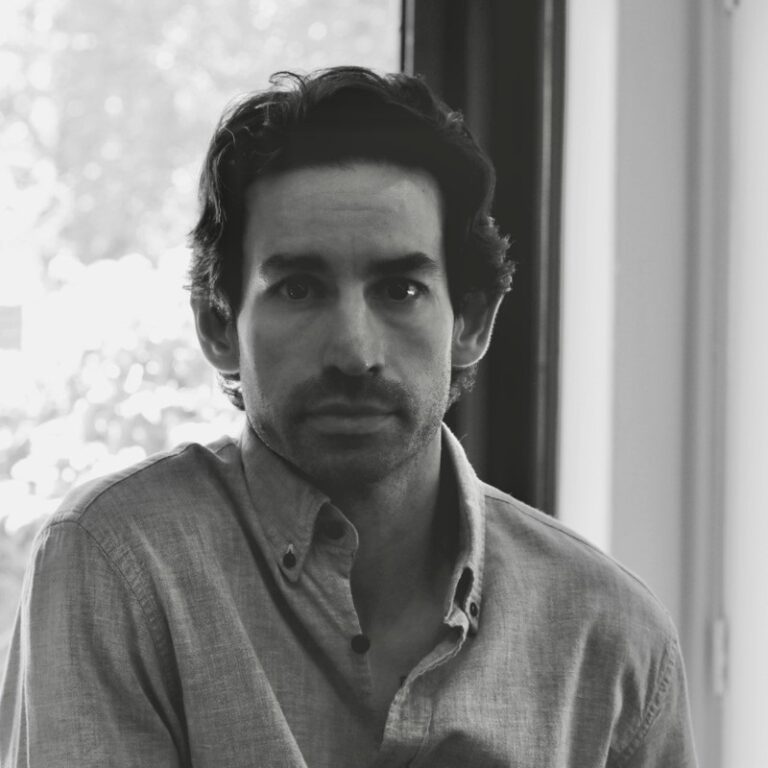 Lead Director, Asset Protection

Fortra's Terranova Security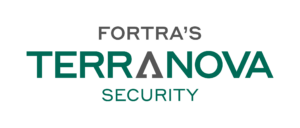 Theo is an experienced CISO, trusted cyber security advisor, and expert in security awareness strategy, governance, privacy, and more. He works with security leaders worldwide to help identify, evaluate, and manage security awareness strategies that align with their organizational objectives. He's also responsible for internal cyber security policies and awareness initiatives at Terranova Security. Theo leads the Professional Services team in the implementation and execution of personalized security awareness training campaigns. He also helps organizations assess their security awareness training program's success with actionable metrics that facilitate long-term optimization and growth.
Before joining Terranova Security, Theo spent 20 years at Canadian National Railway (CN), a leading North American transportation and logistics. In his role as CISO, he was responsible for the information security and governance strategy. Theo regularly speaks about security awareness and phishing simulation training at in-person and virtual industry events.
He lives in Montreal, QC, and enjoys traveling, cooking, board games, and spending time with his family.
Michael is the Founder & President of M.E. LeBlanc & Company Inc and a Senior Advisor to Retail Council of Canada as part of his advisory and consulting practice. He brings 25+ years of brand/retail/marketing & eCommerce leadership experience and has been on the front lines of retail industry change for his entire career. He has delivered keynotes, hosted fire-side discussions with C-level executives and participated on thought leadership panels worldwide.
Michael is also the producer and host of a network of leading podcasts, including Canada's top retail industry podcast, The Voice of Retail, plus the Remarkable Retail with author Steve Dennis, Global E-Commerce Tech Talks and The Food Professor with Dr. Sylvain Charlebois, all available on Apple, Spotify, Amazon and all major podcast platforms.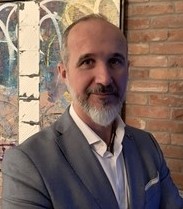 RCC Executive Advisor, Loss Prevention & Risk Management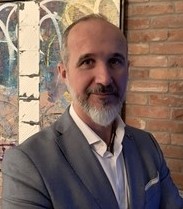 RCC Executive Advisor, Loss Prevention & Risk Management
Interested in speaking at Retail Secure 2023?
Contact Nikita Patel, Sr. Manager, Member & Sponsor Relations at rccsponsorship@retailcouncil.org for more information.